Brain Based Learning – Peak Performance
Brain Based Learning is a program that is specifically designed to enhance each person's ability to process and learn through the stimulation of the nervous system. It is important to know that this type of program does not teach an individual how to read, write or spell, but will identify areas of the nervous system that may not be functioning properly or to their optimum potential.  Using specific test batteries and tools, we are able to identify areas of deficiency along with the other areas that are working to their current capability.  Once areas are identified that could be improved upon and that could benefit from enhancement, a specific plan can be developed to enhance the nervous system, thus improving the individual's ability to learn and improve academic or athletic performance.
The initial assessment will evaluate the nervous system as it relates to neurodevelopment – the motor system, eye function, auditory processing, balance/stability, and the sensorimotor system.
By assessing and improving the neurodevelopment of the individual, their nervous system also known as their "foundation" is enhanced. By doing so, the ground floor of the nervous system is addressed, providing a solid base for the nervous system to grow and develop.  Without a solid foundation, growth and development is still achievable but may not be to the individual's full potential and capability.
Brain Based learning techniques are provided to help the person learn in a multi-facet method that is brain friendly. These techniques incorporate movement, visual learning and auditory processing of information and tasks. When the individual is able to apply the skills and information they have learned here we see the transference in their lives as they have a greater understanding of the information presented and skills they are learning opposed to when they are unable to fully process and apply the information.
Peak Performance Training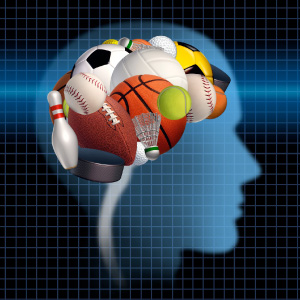 Athletes constantly make quick and rapid decisions, from the need to visually process the type of pitch coming out of the pitcher's hand or spotting an open man on the court out of the corner of their eye. Elite athletes take in visual, auditory, tactile and proprioceptive information, process it into smaller pieces and then make instantaneous and precise decisions. They have honed the skills their high-level sport demands.
Like any muscle in the body that needs to be finely tuned for achieving optimal performance, the human brain can also be trained by increasing, regenerating and strengthening the neural pathways in the brain. This strengthening and training can be done by using several cutting edge technologies that can increase an individual's rhythm, timing, coordination, concentration, focus, balance, decision making, cognitive processing speed, motor planning, sequencing and their physiological level of competency. When participating in the Peak Performance Training program, the individual can receive a complete and specifically designed training program encompassing visual tracking, sport specific balance/coordination, sensorimotor integration, mental and muscular endurance and neuropsychological functioning.
The following mental and cognitive skills must be developed to allow the athlete to be successful:
High-Speed Decision Making
Reaction and Anticipation
Spatial Sequencing
Focus and Emotional Regulation
Visualization and Mental Preparation
What people are saying…
"We started to see huge changes in our son once we began the lab programs.  His coordination has gotten so much better.  He is more confident and his ability to practice until it is perfect works. He doesn't give up on things and is proud once he achieves his goal.  He is no longer an observer and participates with friends, family and cousin events."