About Us
You want to see that light in your child's eyes. The one that tells you he's happy, confident, and enjoying life.
Some days the flicker is there and others it's just plain burnt out. You feel lost and hopeless, like her ability for success is bursting to get free but you just don't know how to unlock it. At Sensory Stepping Stones, we're here to show you there's always hope. It is possible for your son or daughter to harness his or her potential and shine.
Here at Sensory Stepping Stones, there are a few things we know for sure:
Every child uses his brain and body to react to the world around him. The way he processes information and the environment and reacts to it depends on the way his brain has grown and developed throughout his life. Each stage of development builds upon the last, and if the previous stage was incomplete, the next one will be as well.
When this happens, your child must work harder to compensate. And, if the task is especially difficult, he may give up.
The thing is, successfully navigating these developmental and cognitive deficiencies doesn't just happen. Your child needs expert assessment and unique intervention strategies to help her learn to regulate her systems internally without aid from external sources like medication.
Too often, parents and medical professionals confuse processing difficulties with Attention Deficit Disorder (hyperactive or not), Autism Spectrum Disorder or other medical diagnoses. So, what ends up happening is children are being treated for the wrong things with approaches that do not work for Sensory Processing Disorders.
Parents eventually realize that the traditional methods are not working and they start to lose hope that their children will ever have control over their emotions, succeed in school, or have meaningful friendships.
That's where Sensory Stepping Stones comes in:
As trained professionals, we determine where your child's processing insufficiencies lie and intervene on a foundational level so he or she is better equipped to handle the everyday challenges of the world. We focus less on your child's diagnosis and more on how she is experiencing the world.
Sensory Stepping Stones is a center dedicated to providing both traditional and innovative programs to help your child. We combine multiple, evidenced-based treatments into a holistic approach geared toward aiding your child and your family to reach its full potential.
It is our mission to provide specific, holistic programs to enhance your child's mental, emotional, physical, and functional performance so he or she experiences greater self-awareness, understanding, and growth. Our clinic insists upon creating an atmosphere that encourages your child to learn, discover, mature, and develop positive self-esteem.
At Sensory Stepping Stones: We are committed to helping every child become self-sufficient!
Perhaps you are dedicated to helping your child earn better grades in school, but you just don't know how to get them to sit still and focus. We can help. In our sessions together, your child will learn the coping skills and strategies to pay attention in class.
Or, maybe your family is struggling with excessive meltdowns and tantrums. Walking on eggshells with your children disrupts the entire family system. When we work together, we will explore emotional regulation strategies from a foundational perspective to help your child calm down and self-soothe.
A more fun, flexible, and easy-going life is possible. When you schedule a session at Sensory Stepping Stones, we will work together in a supportive environment that will facilitate your child's positive self-change.
Ultimately, life is about enjoying the moments, finding peace and relishing in happiness.
You're ready to let go of the worry, doubt, and fear that surrounds your child. To move past the daily struggles, feel hopeful about the future, and enjoy your family life. You can have that by scheduling a free visit to Sensory Stepping Stones or booking your free consultation today.
---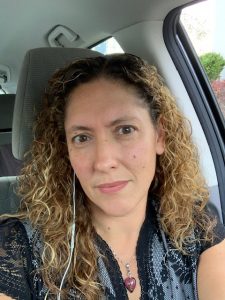 Melissa Bianchini is a Licensed Clinical Social Worker with a Children & Families Specialty. She received her Master's Degree in Social Work from Fordham University, a Bachelor of Science in Psychology from Fordham University and has done post graduate work at Arizona State University in neuroscience, anatomy and physiology. As a social worker, Melissa has extensive experience in the fields of neurological processing, sensory integration, children and families, mental health, and addiction therapies.
Melissa has specialized in Sensory Integration as the Educational Director of a Sensory Integration clinic in Arizona and now as the Executive Director here at Sensory Stepping Stones, LLC in NY. She is dedicated to helping children, teens and adults with executive functioning issues, Autism spectrum disorders, traumatic brain injuries, sensory processing disorders, developmental disorders, attention deficit disorder, developmental delays and physical disabilities. She is certified as a provider for the Sensory Learning SM Program, a Master Level Clinician in Interactive Metronome with several specialties, a certified PlayAttention provider, a neurofeedback provider and an auditory and visual processing specialist.
Melissa works closely with individuals, parents and other providers in the area to help those be successful in school, home, and work and in everyday activities through the holistic and alternative therapies she offers at the clinic. She tries to emphasize the focus on what the person CAN do and not what they can't do. Melissa is a strong proponent of early intervention for all ages and disorders and the necessity of looking at and addressing how a person is processing their environment and responding to it in a more functional way.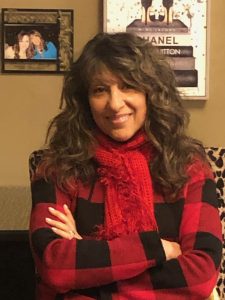 Gale Zadoff is a New York State Licensed School Counselor with 30 years of experience working with children in middle and high school. She has provided academic and social/emotional counseling to students and parents to concentrate on organizational skills and time management. She has designed and implemented many programs in peer leadership, mindfulness, career exploration, Warrior club for mental health, to name a few. One of her strong philosophies for success is the need for a team approach, connecting school personnel, home, and any outside supports, which is an integral part of her programs.
Gale joins Sensory Stepping Stones as the P.O.S.T (Productivity, Organization, Scheduling & Time Management) Coach along with a liaison in our Academic Pod programs.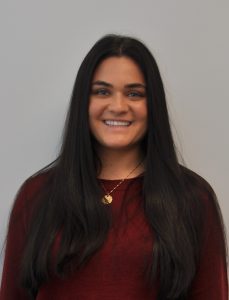 Jillian is a certified yoga instructor experienced with all ages as well as Hatha & Vinyasa practices.  She began teaching yoga in 2016 after enjoying participating in the practice of yoga herself for several years.  Initially, Jillian was drawn to the physical aspects of the practice but through her experiences and training, she began to understand the depts of yoga and its healing benefits.
Jillian joins Sensory Stepping Stones as a Program Specialist with the therapeutic modalities offered at the clinic but also as an instructor for the Mindful Movement & Meditation Classes and Mindfulness Coach with several other programs.
No matter what class or program you are in you will see that her classes are powerful, playful, and heartfelt! She offers unique and creative sequences that are tailored to meet each individual's needs and goals. She seeks to inspire others to live through the power of nourishing your body, mind and soul through yoga, mindfulness, and meditation.

Cole Everett has been working with children for over 18 years. He has been a part of the leadership team at a residential summer camp for a decade, tutored kids privately for several years, taught English to kids in China, developed and managed after school programs, and coached middle school baseball. Cole currently is a teacher in the Lakeland School District where he has taught in a variety of Special Education settings across all subjects in 6th, 7th, and 8th grade over 11 years.
Outside of school, Cole runs a business designing mazes and is a weather fanatic. He is a big sports fan, following The Ohio State Buckeyes with passion.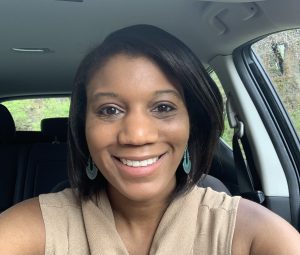 Briana Mangram graduated from the University of Connecticut with a Bachelors in Psychology and Human Development and Family Studies.
Over the years, she has worked with children in many different capacities such as a Youth Advocate, Academic Success Coach, Behavioral Specialist, and a Restorative Justice Facilitator. Briana has been trained in social/emotional learning and restorative justice. Briana truly believes that with the right tools and direction, every child can achieve their dreams.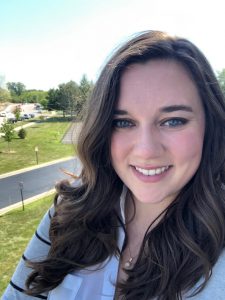 Alexandra is a New York State Licensed Teacher with 4 years of experience working with children in Kindergarten through Fifth grade. She has experience in providing differentiated lessons to meet students where they are and to meet their needs. She also has training in social/emotional techniques to help students with regulation skills. Her philosophy is that educators are not just there to educate students in academics, but also to foster social/emotional skills and character building.