Academic & Organizational Pods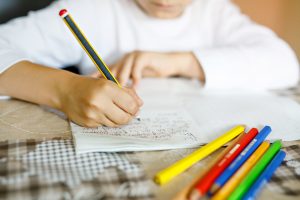 Sensory Stepping Stones is now offering pods or small groups to Elementary, Middle School and High School students focusing on grade-specific academics and support while incorporating organization skills, study skills techniques, test-taking strategies, and test anxiety.
This group will be led by a certified special education teacher together with a certified school counselor with over 30 years' experience.
The goal for every student enrolled in the Academic Success Program is to strengthen their overall academic skills as well as focusing on areas specific to each individual child such as reading, writing, math skills, and critical thinking. If your child struggles with executive functioning skills, support and training will be given in the areas of organization, time management, study skills, test-taking skills as well as others. In addition, questions about your child's CSE test results can be answered and IEP goals can be integrated into our sessions.
Each session will be two and a half (2 1/2) hours in length and will have no more than six participants. We are able to meet with the parents/caregivers to ensure that the child's needs are addressed, and will be communicated with throughout the sessions. The child's home school will be provided with information about the program, and your child's work within the program.  We will end all sessions with a small group session to address coping strategies, emotional regulation, and socialization skills.
Linking Sensory Stepping Stones Academic Success Program with home and school is the best way to pave the road to success!