The list can go on and on…..
Clinging to you wherever you go

Crying for no reason

Tantrums when you separate

Excessive shyness even with family members

Avoiding social situations

Constantly worrying about everything

Avoiding situations or places because of fears

Complaining of frequent stomachaches or headaches

Experiencing sudden and frequent panic attacks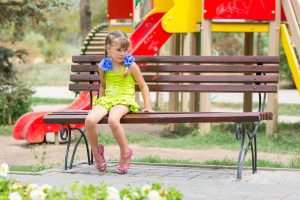 Have you seen these behaviors in your child or teen? If you have, you are not ALONE! These behaviors that you are seeing can all be stemming from anxiety in your child. 
Anxiety is the most common mental health issue for children and adults today. 
And the recent pandemic and current social climate that we are all living in has not helped to improve the number of children or adults experiencing an abnormal amount of anxiety. It is becoming one of the most common symptoms we hear that everyone is struggling with. According to the Anxiety And Depression Association (AADA), 40 million American adults, as well as 1 in 8 children, suffer from anxiety. Eight percent of teens ages 13-18 have an anxiety disorder, with symptoms commonly emerging around age 6. 
It is no wonder that anxious children and teens are often quiet or compliant, and because of this can "fly under the radar," by parents and teachers, until a more significant incident occurs at school, in the home, or with friends. As a result, many children are not and do not receive the help they need. Unfortunately, what we see is that the untreated anxiety one struggles with when they are young typically leads to other problems later in life, such as depression, missed opportunities in career and relationships, increased substance use, and decreased quality of life.
When speaking with parents of anxious children and teens, and they can look back, they usually recall something different about their child but did not recognize it as an anxiety problem.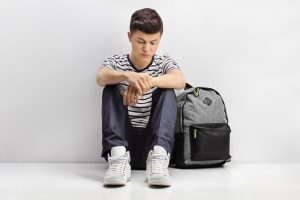 As a parent, it can be overwhelming and confusing to figure out if it is anxiety and what you can do to help them cope and overcome it. The good news is that the stress and fear that comes with anxiety can be successfully managed! It is no surprise to anyone that when it comes to helping children and teens manage their anxiety, parents play an essential role. When your child's coping skills and brave behaviors are both rewarded and then role-modeled in the home by parents, children and teens learn to face their fears, take risks, and ultimately gain more confidence.
Some things that all parents should know about anxiety and their child:
I think that we sometimes forget that anxiety is a normal part of life! We all have and will experience anxiety, stress, or fears at some point in our lives. These feelings help us know that something is out of the ordinary and gives us a boost of adrenaline to take on the challenge. For example, it is expected that you are going to feel anxious if you are giving a presentation to your class or when you are trying the ropes course for the first time. Three key points to remember when thinking about 'anxiety' and your child are:
     1. Anxiety is not something to fear – Although anxiety may make us feel uneasy and uncomfortable, it is a temporary one and will eventually decrease.
     2. Anxiety is flexible – Anxiety helps our brains and bodies when it comes to preparing for real danger, like crossing a busy street. It can also help us function at a higher level, and motivate us to prepare for a presentation or practice more for a competition. In the process of experiencing anxiety, it triggers our "fight-flight-freeze" response so that our body can react. For one, our heart starts to beat faster to get blood to our muscles, so we can run away or fight off danger. It was initially crucial for us to know to get away from predators in the wild. Without it, we would not have survived.
     3. Anxiety is NOT always a problem – it starts to become a problem when our body reacts in the absence of real danger or overreacting to the actual situation.
Strategies to help your child overcome their anxiety: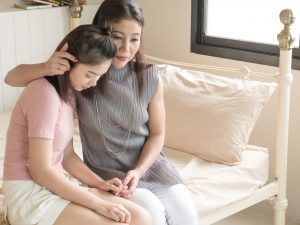 It is not about getting rid of the anxiety but helping them manage it.
I don't think there is any parent who wants to see their child stressed or unhappy, but the best way to help them overcome any struggle and the same goes for anxiety is to help them cope with it. It is essential that, like all obstacles that come their way, they can sustain the feelings and then function as well as they can, even when they become anxious. And over time, the anxiety that they once felt in those same situations will decrease or disappear.
Don't avoid situations and people just because they make children anxious; instead, encourage them to tolerate their anxiety.
When you, as the parent, help them avoid the things they are afraid of, it will make them feel better for that fleeting moment. However, it will reinforce their anxiety for that situation, place, or person in the long run. When your child gets upset, cries, or makes a scene, by removing the thing they are afraid of, the parent has helped them learn and reinforces this coping mechanism and can then repeat in similar situations.
Encourage them by letting them know that it is brave to be able to push through and to allow the anxiety to appear and cope with it. Over time as they continue to challenge and overcome this stressor, it might go away altogether. It may take time and not subside as quickly as we would like, but this is how we can cope with things and overcome our fears.
Try not to reinforce their fears.
When we hear the tone of your voice or what your body language is saying in a situation, the worst thing you can do for your child is to show your anxiety or fears. You don't want to project the message that this is something that they should be afraid of. For example, if your child is fearful of dogs due to a negative experience, the next time they encounter one, YOU may be anxious about how they will respond. This may lead you to unintentionally express to them through your body language, facial expressions, and actions that they should be worried.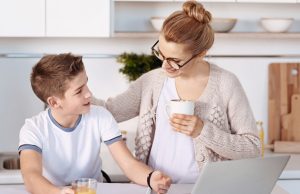 Express both positive and realistic expectations of the situation but always respect their feelings.
No one can promise a child that their fears and worries are not possible and that they will not get hurt trying to do something; emotionally, mentally, or physically. There will always be the chance that they won't have fun at an activity, won't be picked first, or ever get 100% on a test, or even that other children won't laugh at them at recess. But as their parent, you can convey with confidence that they WILL be okay. The situation, no matter which one, is one they can manage, and the more that they face their fears, their anxiety will lessen. This gives them the confidence that your expectations for the situation and ultimately them are realistic, and that you're not going to ask them to do something they can't handle. As parents, we often forget that validating their feelings doesn't always mean you agree with them. So when your child is terrified about their upcoming doctor's visit because they may be due for a shot, you don't want to diminish their fears, but you also don't want to intensify them. Instead, you want to listen to their concerns and fears and be empathetic, to try and help them understand what they are anxious about. Help and encourage them to understand and accept that they do have the ability to face their fears. The message you want to convey is, "I know you're upset and worried, and that's okay. I am here with you and will help you get through this."
Try to keep the anticipatory period short and help to model healthy ways of handling anxiety.
When we're afraid of something, it is not during the activity that we find it the hardest to act, but before we do it. Another good strategy for parents is to try to eliminate or reduce the time that leads to an event. If your child is worried about an upcoming event or appointment, you don't want to start to talk about it hours before you have to leave. The conversation is more likely to get your child worked up and into an overloaded mindset. Instead, try to minimize the time when you mention the appointment to when you have to leave. Another way that you can help them handle the anxiety they feel is by showing them how you cope with anxiety yourself.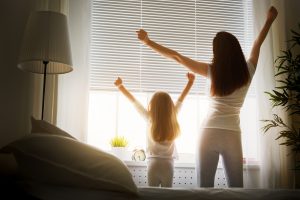 Kids are incredibly aware of how mom and dad and other adults react and experience a situation. If they see that you keep complaining or are reacting poorly on the phone to a friend about a situation, it is likely they will see this coping strategy as okay. It does not mean that you should pretend that you don't ever face stress and anxiety! It just means that we should be the ones to let our kids hear or see us managing it in a calm, brave way and then feeling good about how we were able to persevere it.
As specialists trained in working with those experiencing anxiety, we can help to assess the root causes of the anxiety they are experiencing and help implement successful, holistic, and healthier ways to cope and overcome it.  We are here to help you and your family overcome and work through the stressors and challenges that all children and families run into.
Sign up for your Free Consultation today!
Join our Facebook Group, and like/follow our Facebook Page or Instagram for more articles and tips!
---
Melissa Bianchini is a licensed clinical social worker in New York and the owner and executive director at Sensory Stepping Stones, LLC.  Her career has spanned over 20 years working with children and families around neurological processing concerns, stress-related trauma, and anxiety.  Her passion in life is to make a difference in the lives of kids and families that she works with. It has led her spirit to create a facility that facilitates a holistic approach to overall health, wellness, and processing development for those 3 through 93 years young! To unwind and reconnect, Melissa enjoys spending time at home with her husband, Damian, and her dogs and cats, exercising, eating chocolate (of course!), and doing anything that involves nature!