Art Classes
Art – A Conduit for Healing
Within each art class we explore an individual's artistic skills to continuously build their creativity and development in not just art and craft projects but in their communication skills and to help enhance their self-esteem.  Art, can be a unique and creative approach to also further an individual's ability to communicate their feelings and emotions for themselves and with others in a new way.
All sessions in art are small in size to be able to address the needs of every participant and are based on skills and projects for their age level. ALL art supplies for the projects during the sessions are included in the fee.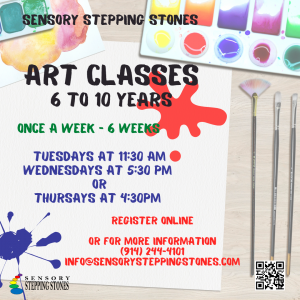 Art (Ages 6 & Older)
These art classes incorporate the novice to the more creative with a variety of art projects with as much help and guidance as the individual needs to spark and develop their creativity. Socialization and individuality are also encouraged throighout every class.
Maze Craze Club (8 – 13 year olds)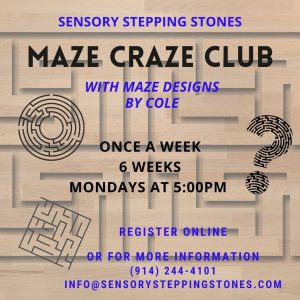 Mazes look complicated by design but there is a trick to making them. In this workshop students will learn how to quickly and easily make mazes to share with friends and family to solve. As students learn how to make finished mazes, they will find themselves launched into a new world of creativity and artistic exploration! Through this amazing Maze Art class, students will be able to increase or decrease the difficulty of their mazes to challenge all skill levels. Along the way they will build confidence and develop a new skill that can be shared with friends and family!
Workshop 1: Which Way is Up?
Workshop 2: Pathways and Dead Ends
Workshop 3: Eye See Shapes
Workshop 4: A Maze Mind
Workshop 5: Mazify Your Name
Workshop 6: Mazemaker – go home with choice print design