Brain Based Learning – Peak Performance
More than anything your child wants to be a successful athlete. He is passionate, dedicated, and full of heart. He practices for hours and is getting really good. But his athletic skills have plateaued, and you've noticed he's a bit distracted from the other areas of his life.
It's true, talent and skill will take your child far. And she's made drastic physical improvements on her own. But if you're honest with yourself, you're not sure she has the mental focus and clarity she needs to reach the next level and maintain her attention on her other obligations like school, friends, and family.
You're ready to see your child break out and have the success she's capable of on and off the field.
From the time your child could walk he had a ball in his hand. He thrived in groups of kids his age and when he finally took the field he was the best one on the team. He was a natural. He lived and breathed athletics and it made his day to win a game. But you also saw the downsides of what it was like to lose.
You never thought much of it, believing she was just intense, passionate, and dedicated. But as the seasons moved on and she joined more and more competitive teams, you saw how important sports were becoming and the way they dominated every aspect of her life. You talked about the ways that friendships and good grades were still important and that she would need to learn to give attention to both her athletics and her academics. Some days you'd see her balance everything just fine. But on others, the demands just seemed like too much mentally. She could either be fully present on the field or get good grades, but she struggled to do both.
But you gave him some more time. Thinking as he got older his brain would mature and he'd be able to concentrate on multiple things.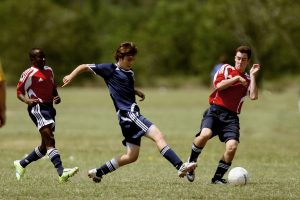 Now, a few years later, you're worried you didn't help him enough.
Your child's athletic abilities have peaked. And while she is absolutely talented and on the most competitive teams, she doesn't quite have the edge she needs to get a scholarship or play professionally. Your child seems to lack the stamina it takes to perform at a high level for the whole length of the game. She also gets distracted by what's happening with the other team instead of being able to focus on her execution.
That's not to say you only care about your child's sports achievements. You want him to be well-rounded and well-accomplished. You know athletics will always come more easily than school, but academics are still very important. You believe that all children are unique and have strengths and weaknesses that shape them into individuals. And, you want to help your child be an athletic star and succeed in the classroom.
But what you didn't expect was how much energy it would take to perform at high levels in both areas. You never imagined your child would have to concentrate for hours at elite practices and then come home to hours of challenging homework. You had no idea the demands that high-achieving kids face today and the ways they would impact their health and happiness.
Now you realize it…
Your child is only ever going to be able to give so much if she is stretched too thin
It hit you last week…
It was the week of the championship and all your child could talk or think about was Saturday's game. He was running plays and scenarios constantly and it was all he could talk about. You knew there would be scouts at the game. so you tried to keep a positive, upbeat outlook and encouraged your child to do his best. But when you looked at the school calendar you saw there was a Chemistry mid-term on Saturday. Right then you knew your child hadn't even cracked a book let alone studied.
The demands on your child's time and energy shocked you.
You subtly brought up the topic of the test. You didn't want to upset her, but you also didn't want something so important to get overlooked. Right then you saw the anxiety flash in her eyes. You saw her shut down and you saw her confidence slip.
You felt terrible. You couldn't begin to imagine living up to that kind of pressure and you also couldn't blame her for letting the things she wasn't so passionate about like school and family time slide.
You've been waiting for everything to work out on its own, but when you really think about it
Your child is overwhelmed.
Regardless of how long you wait or how much room you give him to figure it out, your child is still struggling with the mental clarity to balance everything he has to do. Never mind the fact that his stress is only getting more obvious and more damaging. You absolutely thought he'd find his focus and outgrow some of his distractibility by now, but you're starting to see that the things he has dedicated himself to are turning into burdens that will only grow worse if he doesn't get the right help.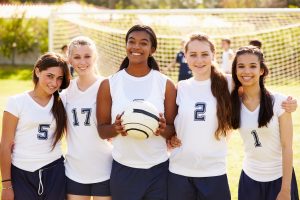 It's heartbreaking to see your child struggle with the things she loves most. There are so many expectations to reach certain achievements and hold certain standards and you just don't know how she's going to meet these requirements without crumbling under the pressure.
But the truth is, kids are resilient and there are ways to help them better navigate the demands in their lives. It's difficult to help your child focus on other things when there is a part of his life he is so passionate about.  Increasing mental clarity and focus is not a one size fits all approach. It requires specialized evaluation and individual plans to ensure you are meeting your child where he is and addressing his particular struggles.
You are not the only parent to worry if your child will ever reach her full potential. We see this every day at Sensory Stepping Stones. The key is continuing to focus on your child's strengths and developing a plan to address any deficits.
You're ready to make sure your child is the happiest and most functional he can be, and we're here to help.
The Brain Based Peak Performance Program at Sensory Stepping Stones
The Brain Based Peak Performance Program is designed to enhance your child's ability to process and learn through the stimulation of his nervous system. After completing this program,
Your child will achieve better stamina and endurance for both academics and athletics
Your child will develop better timing and sequencing and perform better athletically
Your child will experience a calmer, more regulated mood
Your child will feel more capable of balancing life's demands
Your child will experience more mental clarity on and off the field
Your child will express more self-confidence and assertiveness in demanding athletic and academic situations
The Brain Based Peak Performance Process
The Brain Based Peak Performance Program is a series of sessions conducted over a 4 to 5-week period. 3-4 appointments are completed per week and your child undergoes a total of 15 sessions.
We'll begin with a comprehensive evaluation that establishes the strengths and weaknesses of your child's current concentration and performance. This allows us to see which areas we can help strengthen so they are able to succeed and excel on the field and in the classroom.
Each assessment can last from 2.5 to 3 hours. We then calculate the results and go over them in a separate session that lasts about 45 minutes. You will receive detailed copies of all test results.
When scheduling the Brain Based Peak Performance Program for children and adolescents, sessions can last for 1-2 hours depending on the package chosen.
Your child will then receive a complete and specifically designed training program encompassing visual tracking, sport-specific balance/coordination, sensorimotor integration, mental and muscular endurance and neuropsychological functioning.
The following mental and cognitive skills must be developed to allow the athlete to be successful
High-Speed Decision Making
Reaction and Anticipation
Spatial Sequencing
Focus and Emotional Regulation
Visual and Mental Preparation
More About Sensory Stepping Stones
Sensory Stepping Stones is a center dedicated to providing both traditional and innovative programs to help your child. We combine multiple, evidenced-based treatments into a holistic approach geared toward aiding your child and your family to reach its full potential.
It is our mission to provide specific, holistic programs to enhance your child's mental, emotional, physical, and functional performance so he or she experiences greater self-awareness, understanding, and growth. Our clinic insists upon creating an atmosphere that encourages your child to learn, discover, mature, and develop positive self-esteem. You can read more about our clinic here.
Who Benefits Most from the Brain Based Peak Performance Program at Sensory Stepping Stones
The Brain Based Peak Performance Program is best for those who want to maximize their athletic performance and/or excel academically. The program helps children increase stamina, concentration, and focus.
Your child will benefit from Brain Based Peak Performance if:
His athletic talents have peaked, and he needs more mental clarity to reach the next level
She is no longer confident about her performance in school
He is no longer keeping up with his teammates since joining the elite team
Her attention gets pulled in many directions and it's difficult for her to focus on the game or at school
You can tell your child desperately wants to find balance, but her obligations are clouding her mind and impacting her ability to concentrate.
Your Next Steps
It is possible for your child to enjoy challenging situations without feeling like he has to choose between the things he is passionate about. He will be able to have full concentration in the middle of a game as well as in the middle of a test. You will be able to step back and let him pursue his passions knowing that he is functioning at his best possible level both physically and mentally.
Your child has a lot to try to remember, focus on, and achieve, but that doesn't mean she cannot train her brain to perform better.
You will be able to send your child to their next big tryout knowing her skills and talents are the best they can be. You'll also feel confident that she will have the mental space to concentrate on her school work when the time comes. Ultimately, you can finally relax knowing that your child will find ways to be successful no matter how much they have to manage.
To schedule a free, in-person consultation at Sensory Stepping Stones, click here.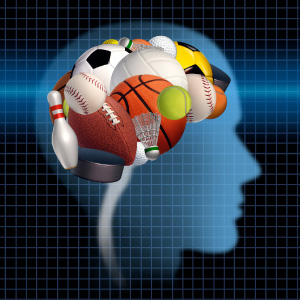 Mental Performance Training for Athletics
What people are saying…
"We started to see huge changes in our son once we began the lab programs.  His coordination has gotten so much better.  He is more confident and his ability to practice until it is perfect works. He doesn't give up on things and is proud once he achieves his goal.  He is no longer an observer and participates with friends, family and cousin events."
Register Here For Programs or Consultations!