Adult Yoga Classes
Adult Yoga Outlines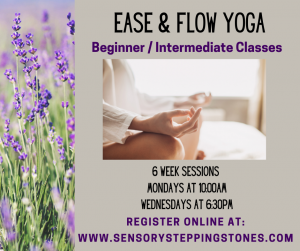 Ease and Flow Yoga
Mondays at 10:00am
Wednesdays at 6:30pm
Adult beginner yoga ages 18+ is for complete beginners or for anyone looking for a gentle yoga session. The great part about yoga is you don't have to be an expert or practitioner to experience the benefits. Yoga is for everyone, whether you are young or old, overweight or fit, flexible or not. In our welcoming and supportive space, you will gain a calm state of mind, gain flexibility, and strengthen your body.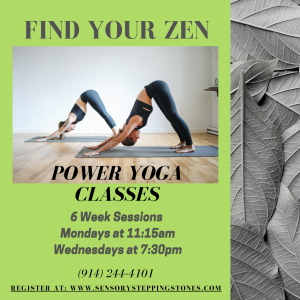 Power Yoga
Mondays at 11:15am
Wednesdays at 7:30pm
Adult intermediate yoga ages 18+ is for anyone who practices yoga frequently or beginners looking for a challenge. During this class you will gain increased muscle strength, tone, and flexibility. Modifications will be offered if needed throughout the session. Remember nothing ever grows in a comfort zone.
Red Light Therapy & Yoga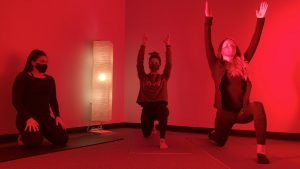 You may be thinking to yourself about two things.  What is this Red Light Therapy that everyone is talking about?  Believe it or not, Red Light Therapy has been around for quite some time, since the 1900s, to be exact, and is integral for life as we know it!
The implementation of combining Red Light Therapy with our specifically designed yoga sessions will help your body recover and heal faster and easier. Our mindful movement sequences of exercises help affect your muscles' deep fascia, reducing inflammation and stress. Throughout continued weekly sessions, these therapeutic stretches and exercises will help ease the aches and pains you feel, increase your relaxation state, promote better sleep, boost your energy, brighten your mood, and increase your overall muscle tone, flexibility, and strength. Each session ends with a soothing and healing meditation to soak up the red light in stillness. The addition of the mediation component will help to both calm your mind and ground your body. Combining red light and mindful movement and mediation in the same session is proven to accelerate and amplify all of your results.
Each session consists of a guided 50-minute sequence followed by a meditation, all while exposed to the red and near-infrared light. Since each class is conducted in either a private or semi-private group, we will focus on individual needs and provide you with modifications if necessary.
*Official FDA class II Medical Device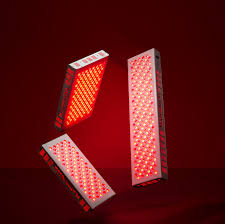 Private & Semi-Private Yoga
Are you looking to get a one to one session to experience a yoga session and the movements? Maybe you are even a little more experienced and would like to have a challenging session or just a meditation session by yourself or with a friend.  Our private and semi-private sessions are a great way to have a first time experience with our certified and professional practitioners.  You can even add the Red Light into the session to enhance the overall experience.
Private Sessions: $30.00/Session
Semi-Private Sessions: $20.00 each/Session
Red Light Can be added to either session for an additional $10.00