Summer Programs
We are now offering 2021 Summer Programs and Classes for children and teens!!  Participants can sign up for one class or as a combination of classes during the 1 week session.  Summer sessions will run for 4 alternating weeks throughout the summer!
All class sessions will run for a block of 5 days/week for 1 week and are all 1 hour in length.  Children can register for one, two, three or all four classes each week.  Ages will be broken into two time frames: 6 -10 years mornings / 11 – 15 years afternoons.
Class Options/Descriptions:
*Yoga Class – Developing coordination, flexibility & focus while being creative and fun with yoga moves
*Art Class – Learning coping skills and strategies while incorporating fun art projects
*Discussion/Socialization Groups – Groups based on the ages and needs of the participants we may cover specific areas and topics like confidence and self-esteem to anxiety, stress or social skills
*Fitness Class – Group activities utilizing our FitLight Program and developing speed and agility skills in challenging but fun ways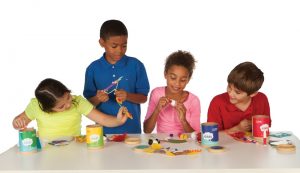 Session Weeks:
* July 12th – July 16th
* July 26th – July 30th
* August 9th – August 13th
* August 23rd – August 27th
Session Ages & Times:
6 years – 10 years
8:30am-9:30am        Yoga Class
9:45am-10:45am       Art Class OR Discussion Class
11:00am-12:00pm     Discussion Class OR Art Class
12:15pm-1:15pm        Fitness Class
11 years – 15 years
2:30pm-3:30pm     Yoga Class
3:45pm-4:45pm     Art Class OR Discussion Class
5:00am-6:00pm     Discussion Class OR Art Class
6:15pm-7:15pm      Fitness Class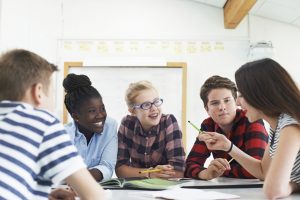 Pricing:
Yoga & Fitness Classes – $90.00/week (each class)
Art & Discussion Groups – $100.00/week (each class)
2 Groups/Week – $170.00
3 Groups/Week – $260.00
4 Groups/Week – $350.00
---
Please Note:
**Discounts are applied to those signing up for more than one class. Please sign up for the primary class using the link on this page and then indicate the others that you would like to add on as additional classes, we will register you for the rest. Payments MUST be done at the time of registering using the link.
Our Discussion Groups & Forums and Fitness Classes will also be held once a week on the weekends for 6 week classes over the summer. Check the Children and Teens Discussion Groups & Forums and Adolescent & Youth Fitness Program pages for these classes and times.