If you have been immersed in all things screens since COVID-19 began, and it has not only crept into your life but feels like it has taken over in ways that don't necessarily feel good, you are not alone!
With the rate of technology at our fingertips and the need for distance learning, working from home, zoom calls, and meetups, we are using screens at an alarming rate. The key is finding a balance between screen time and non-screen time over the summer to regain some sense of normalcy and emotional regulation over the "happy chemicals" that are being released when we are only in front of the screen.
So to help you travel down this uncharted territory and through this summer with so many things canceled, changed, and up in the air, we have decided to try and give some suggestions on how you and your family can engage in non-screen time activities this summer. It is by no means an exclusive list but we hope that it gives you a start!
Set Limits (For Everyone) on Screen Time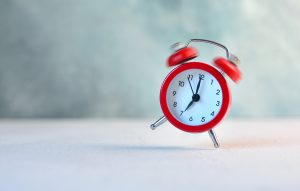 It is easy to limit screen time during the school year when a child is in the classroom for more than half of the day, and there are more pressing concerns like homework and test preparation are looming when they get home. But now in this time of distance learning where all school assignments are on the internet and in front of a screen, it feels as if all the limits that you set are out the window. This is why now over the summer it is more important to make a schedule for other activities and free time allowed on screens. In the past you may have allowed an extra hour here or there, this is no time to do away with all the rules and boundaries around screen time altogether. Structure keeps everyone productive, and when the structure disappears, so does our productivity. 
Once you know the summer activities that will be done each week, create a daily schedule and routine, that includes things like what time to wake up, when and what chores each person has to do, and when there's time for other activities, including those on a screen. You can even use outside time as a chore that they have to complete before they get screen time! But what can be the most important is also set limits for yourself and abide by them. This will make a more significant impact on them than you could imagine.
Use An App to Control Screen Use
There are some apps and gadgets that can help you control the amount of time your child is using the screen, what time of the day they are on, what programs they can see, and the history of them on the sites too! Circle, a product of Disney, is one that many parents recommend and use that can do this on all Wi-Fi, smart tv, and video game console devices. Bark is another that works on apps and platforms and can monitor texts and emails for those with pre-teens and teens. There are many options out there, and the key is finding the best fit for you and your family. (And I do not represent or benefit from the sale of these products in any way.)
Use Blue Light Control Settings & Glasses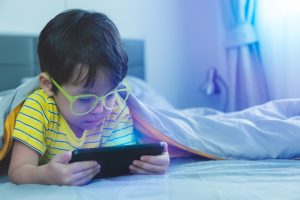 Every screen that we use has a form or way of limiting the amount of blue light that comes off of it. If you google 'how to reduce the blue light on your….', there are many ways to do it on the screen you have. However, some monitor or screen filters can be placed in front of a computer to reduce it. There are even blue light glasses that can be purchased for children on up. I recommend Blue Light Kids out of Wisconsin as they are nearly indestructible, and we know how kids lose, break, and bend them. (Again, I do not represent or benefit from the sale of any of these products in any way!) 
Find a Good Summer Camp Alternative
Summer camp is typically one of the best ways to get children to be actively engaged outside of the house and with peers doing something that they enjoy or find interesting. However, with many being closed due to COVID this summer, some places offer specialty week camps, sports, or non-academic activities for a few hours at some community centers, libraries, local colleges, farms, and other outdoor venues. Finding an area that your child might be interested in, such as cooking, martial arts, yoga, art, dance, or gardening may help to open a creative and new avenue they will want to continue to pursue.
Start a Hobby – Individual or Family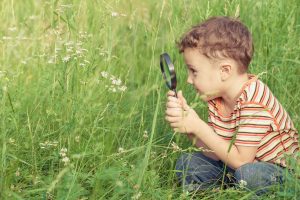 Learning something new, especially if it peaks your child's attention and curiosity, is another way to keep them away from screens and to get into trouble. Activities that can be done individually like biking, surfing, fishing, skateboarding, swimming, and other non-contact sports are excellent for physical and mental health. Others that can be done inside or out like reading, journaling, photography, painting, and other arts and craft projects are also great on the very hot or rainy days. And places like Pinterest have tons of ideas if you ever get stuck too!
Read or Listen To Audio Books
We know that reading can be a chore over the summer and something they need to do for the next school year, but how about reading for fun? There are many choices today for reading materials, from those you can purchase online, going to the local library, or getting hammy down books from friends and relatives. Have your child make up silly stories and draw pictures to go along with the story. Get creative! Share stories about the current funny and meaningful experiences you are all having and even makeup stories! When all else fails, there are many books that you can download online to listen to the story. 
Teach Them Useful Skills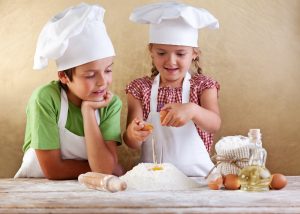 We all do things. For example, throughout the day, we cook, clean, make grocery lists and food shop, and sometimes do laundry. These are real-life skills that eventually, all children and teens need to learn (which also can include mathematics and reading). They are skills they need to learn to function in the real world as they grow and go to college or move out of your house, which is the plan! Instilling these habits while you are home and doing them anyway can be a great way to slow down and even stop the typical "summer slide" and help them learn something new and useful. And above all, it keeps them busy. You can also institute a "money for chores chart" that can use Monopoly money and either snacks or prizes or be traded to purchase things on their video games whenever they complete a job or chore. 
But when all else fails, have a family meeting and let the ideas flow! See if there are ideas that your children have that you never thought about that maybe just for them or include the whole family and are without screens. A backyard campout, learning to sail/boat, planting and growing a garden. There are so many ideas they may have; it would surprise you! Right now, try to lessen screen time and (re)-discover what really can leave you and your children feeling deeply, meaningfully, and joyfully connected. 
---
As specialists trained in working with children, parents, and the family, the Sensory Stepping Stones clinic can help to assess and combat the behaviors and habits that you are seeing with your child or teen when it comes to screen overuse and abuse.   We are here to help you overcome and work through the pitfall and traps that all parents can fall into when it comes to screen time and are here to help.
Sign up for your Free Consultation today!
Join our Facebook Group, and like/follow our Facebook Page or Instagram for more articles and tips!
---
Melissa Bianchini is a licensed clinical social worker in New York and the owner and executive director at Sensory Stepping Stones, LLC.  Her career has spanned over 20 years working with children and families around neurological processing concerns, stress-related trauma, and anxiety.  Her passion in life is to make a difference in the lives of kids and families that she works with. It has led her spirit to create a facility that facilitates a holistic approach to overall health, wellness, and processing development for those 3 through 93 years young! To unwind and reconnect, Melissa enjoys spending time at home with her husband, Damian, and her dogs and cats, exercising, eating chocolate (of course!), and doing anything that involves nature!