Yoga Classes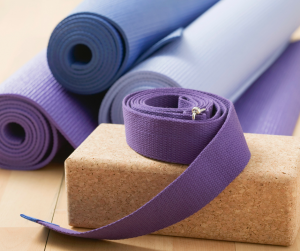 Children & Teen Yoga Outlines
Yoga for Littles (Ages 6-9)
Living in a fast pace world filled with stressful situations can impact our children's lives in many ways. It is important to implement techniques that will guide children to be more present daily at a young age. The techniques used during this class will spread awareness of mindfulness while teaching balance, flexibility, coordination, and strength.
Blissful Yogis (Ages 10 & up)
These yoga classes designed for Tween Girls is about shifting from shyness to confidence and allowing for girls to be able to find their voices. For many tweens life at this stage can be confusing and sometimes difficult to maneuver. That is why in this arrangement of sessions, a goal is to help build up their confidence and acceptance of who they are and gives them the techniques to become more aware during the ups and downs of everyday life experiences. Each session will have a focus on one of the six topics of gratitude, kindness, self-love, friendship, nature, and peace.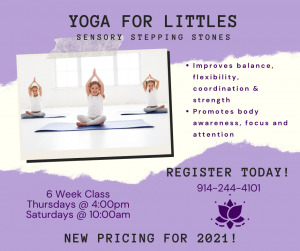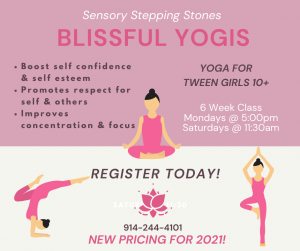 Adult Yoga Outlines
Beginner Classes (Ages 18 +)
Adult beginner's yoga is for complete beginners or for anyone looking for a gentle yoga session. The great part about yoga is you don't have to be an expert or practitioner to experience the benefits. Yoga is for everyone, whether you are young or old, overweight or fit, flexible or not. In our welcoming and supportive space, you will gain a calm state of mind, gain flexibility, and strengthen your body.
Intermediate Classes (Ages 18 +)
Adult intermediate yoga is for anyone who practices yoga frequently or beginners looking for a challenge. During this class you will gain increased muscle strength, tone, and flexibility. Modifications will be offered if needed throughout the session. Remember nothing ever grows in a comfort zone.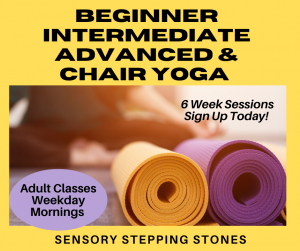 Advanced Classes (Ages 18 +)
Adult advanced yoga is for experienced yogis looking to take their practice to the next level. Advanced yoga is all about continuously tweaking even the most basic poses. Alignment becomes a main focus, once your body awareness improves. focusing on the smallest detail of each individual pose will make even the most basic classes that much more challenging. Get ready to sweat and go in depth with your practice.
Chair Yoga (Seniors)
Senior chair yoga. In this session you will be guided through chair yoga where you will be doing basic stretches standing as well as seated in a chair. No experience necessary. It is important to get out and try something new. You will gain more balance, strength and flexibility. Ease your mind and come have fun!